FREE Workshop: Trend Trading Made Simple – The RSI Way
FREE Workshop: Trend Trading Made Simple – The RSI Way
An Alternative Approach to Using RSI (Relative Strength Index).
Whether you're new to trading or a market veteran, spotting trading opportunities can be a daunting task.
Most have discovered that profitable strategies are often simple without the unnecessary frills. But the key to profitable trading is understanding the market behaviours and devising strategies to capitalize on them.
In this seminar, CK will showcase a proven trend and momentum strategy based on Relative Strength Index (RSI). He'll demonstrate how this unique strategy helps traders to successfully navigate the market.
You'll learn…
Common mistakes in using technical indicators
Conventional uses of RSI and its limitations
An unusual twist to RSI – The "RSI POP" strategy to take advantage of the big trends
How to trade with the trend and squeeze every opportunity dry
Simple patterns that will alert you to breakout opportunities
Learn specific trading rules that you can apply right away
Enhancement to "RSI POP" exit strategy to minimize whipsaws
And many more …
It's much easier to profit when you know what you're doing.
This way, you're not guessing. You'll walk away from this seminar with actionable idea!
Who should attend:
This workshop is for beginners and intermediate traders.
Attendees should have some basic charting knowledge and have used indicators in their trading.
About The Speaker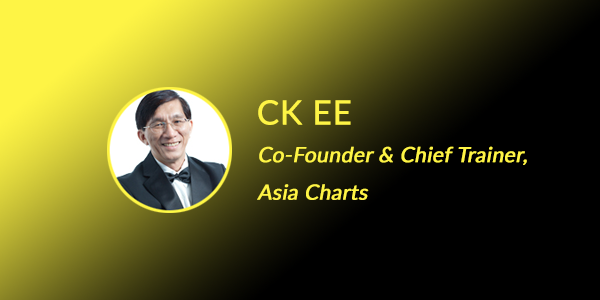 CK has been trading actively since 1993 in Singapore, Malaysia and Hong Kong. He focuses in trading growth / momentum stocks that have potential for big gains and using derivative instruments like CFD and warrants for better returns.
He has trained thousands of students in Singapore, Malaysia, Indonesia and Vietnam. CK emphasizes the key important of aligning oneself with the underlying behavioural structural of the market and be true to oneself in term of investing / trading style and developing basic but critical money management skill with the right trading mindset.
CK has also been featured in local & overseas media including Bloomberg News, Channel News Asia, The Straits Times, Business Times, Borneo Post, Sin Chew Daly, Oriental Daily News, Storm and many more.
*This is a free event sponsored by City Index Singapore.