Mid Year Market Outlook and Education Seminar
Mid Year Market Outlook and Education Seminar
This is a special seminar on outlook of the market, as well as an education seminar on trading.
It's June…the middle of the year 2018. The STI and the general stock market has been trending sideways, amidst volatility.
Market volatility has been incredibly increased since early 2018. We have seen two round of sell down already, one in early Feb and one in late March. Dow dropped 12.3% from historical high within short period of time.
During volatile times, should you be selling, buying or holding?
Presented by Dr. Robin Han @robinhan, this is a crucial mid-year market outlook as well as an educational seminar on trading.
Some of these burning questions on every investor and trader's mind will be addressed:
✔ What is current market status according to all the news, uncertainty and fundamental analysis?
✔ What is current market status according to technical analysis?
✔ What is current market status according to Game Theory analysis?
✔ What is the conclusion after combine all the analysis above?
✔ Why most of traders and investors are making loss although they learnt a lot of fundamental and technical knowledge, skills, or get tons of news from whatever sources?
✔ How to design your strategy to fit into current market situation, helping you to prepare a trading plan with good risk reward ratio?
✔ How not to worrying about all the uncertainties all over the world but still perform well?
✔ What are stocks that have great potential for the later part of 2018?
✔ How to use CFD to take full advantage if bear market really comes?
This seminar is FREE and held at SGX Auditorium on 12th June.
Registration starts at 6.30pm.
No refreshments provided. Strictly limited seats only.
The event will be present in English.
Register now, come later!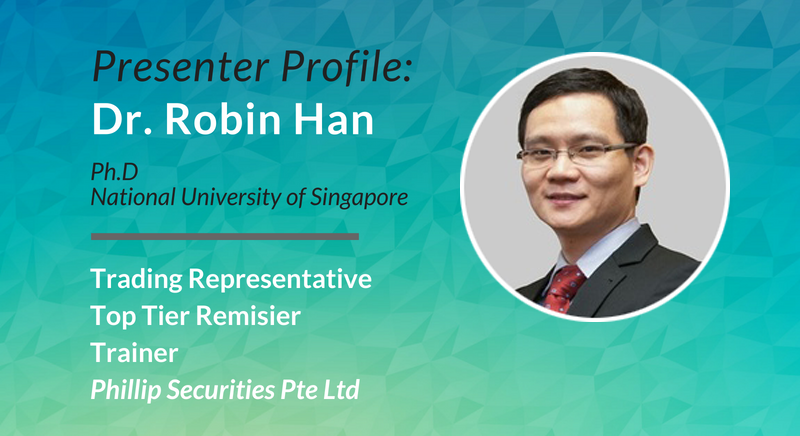 Dr. Robin Han is a trader, trainer and top tier remisier of Phillip Securities. He is Interviewed every week on Capital 95.8 FM, regularly interviewed on TV financial programme in "Hello Singapore"(狮城有约-十分访谈) and by Lianhe Zaobao.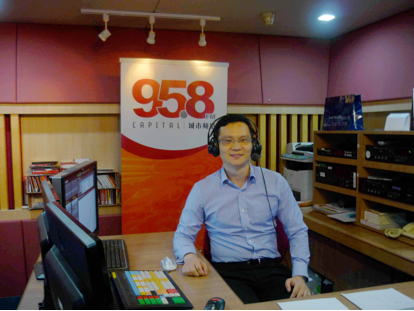 After graduation from NUS, he started stock investment and trading, applying psychology, game theory, market trap into practice. He developed his own trading theory and system through out years of research and well proofed by the market.
Despite local market was quite bad and STI dropped 185 points (or dropped 5.1%) in May, Dr. Han managed to catch great opportunities, quite a few hit 10% profit target within 1-3 trading days and help many traders made nice profit (all are live trading signals with proof record on investingnote.com: https://www.investingnote.com/posts/770857; https://www.investingnote.com/posts/770881; https://www.investingnote.com/posts/777827)
He also warned local investors and traders of STI potential sell down on 28 May Lianhe Zaobao and STI suffered severe sell down of 100 points to 3418 within 3 trading days. (The newspaper article can be found below)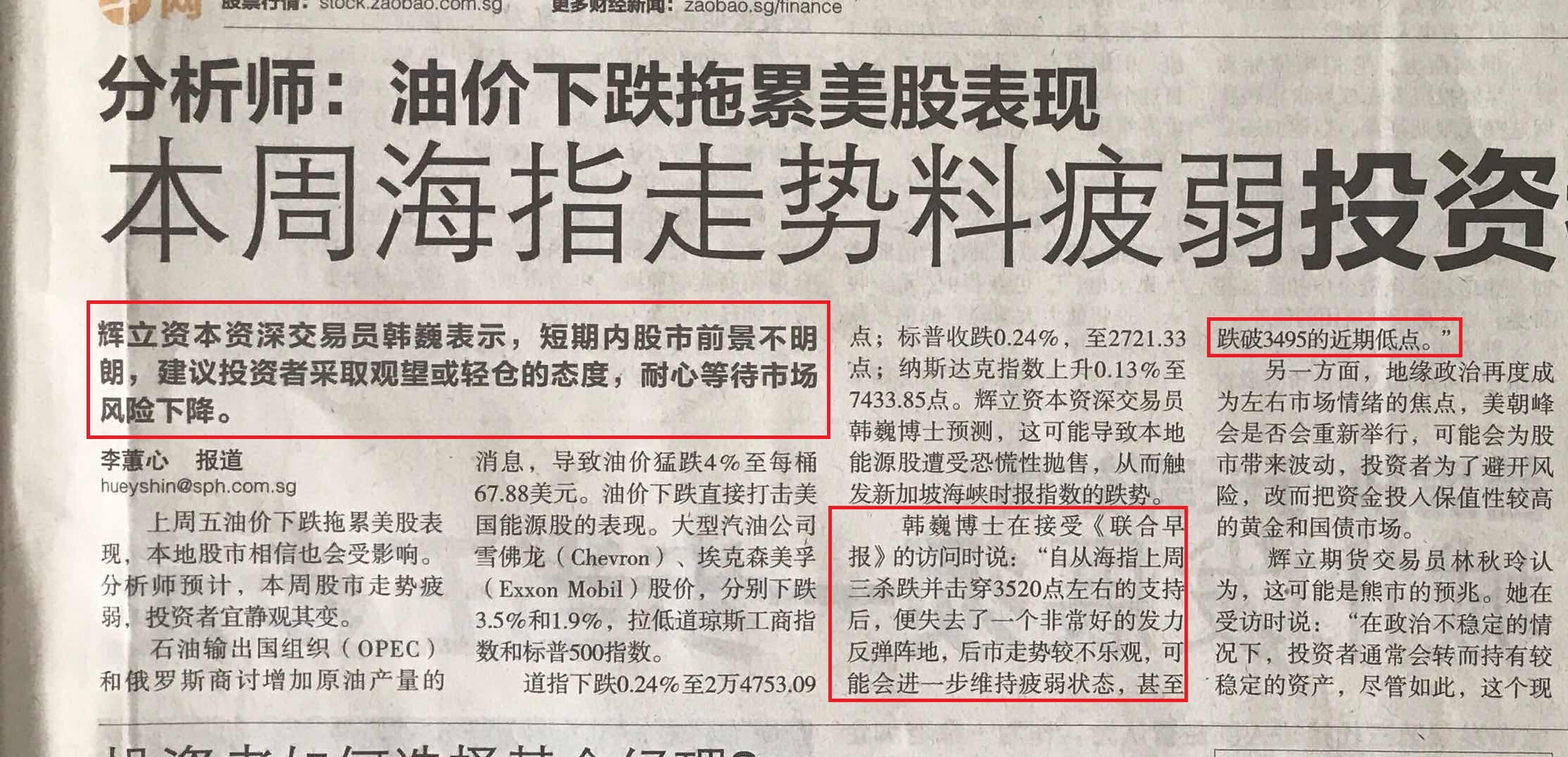 Dr. Han is also a veteran speaker at various public investment fairs and seminars.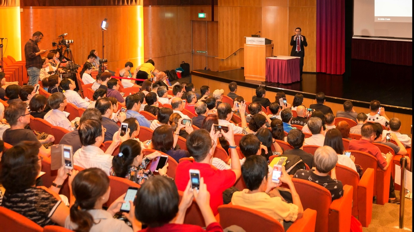 He is also a veteran community member @robinhan.
---
---
If you like this article, we've got more. Here's an invitation to join our community and network of investors who're actively sharing. It's free and most importantly, these investors are out to help one another to get better investing outcomes.
Check out our past events here.