Elite Commercial REIT – Is 9% Yield Good Enough for Investors?
Elite Commercial Reit (SGX: MXNU) debuted its IPO at £0.68 back in February 2020 right before Covid struck.
This post was originally posted here. The writer, Brian Halim is a veteran community member and blogger on InvestingNote, with a username known as @3Fs and has close to 2500 followers.
If you had held this REIT from IPO right until now, you would probably just sit slightly underwater as it has given out £0.15 from dividends so far. Not too bad if you ask me given how many tough the environment is for REITs in the past three years. In fact, most REITs are probably under-performing in the past 3 years, so it has been a common theme for everyone out there.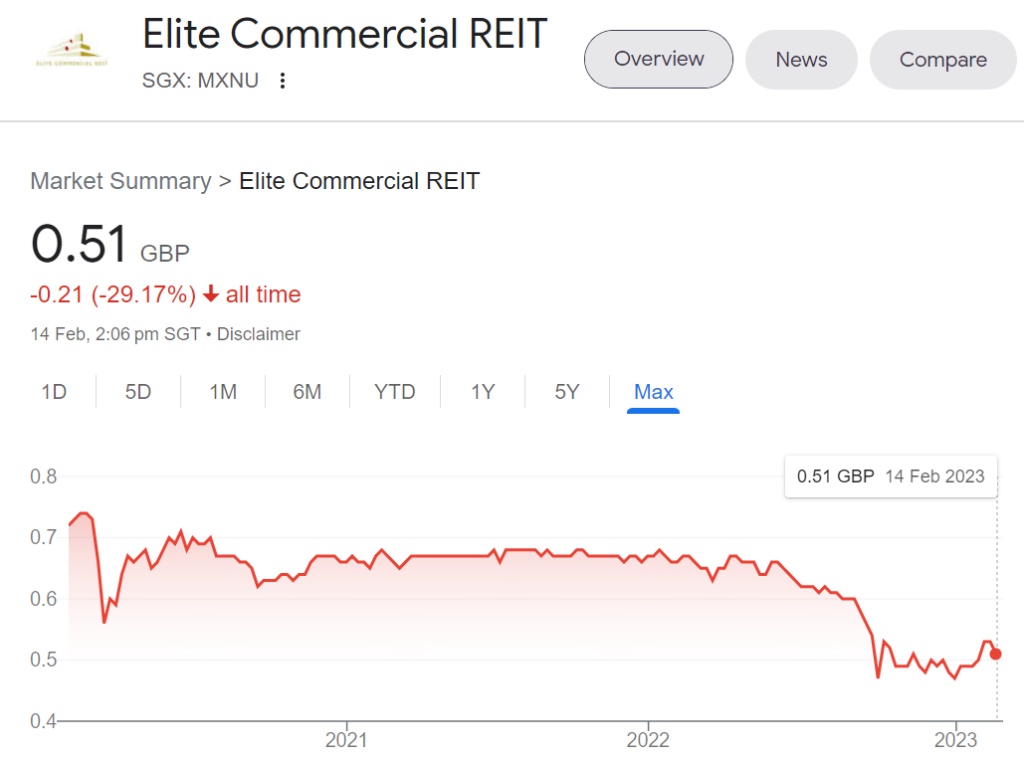 …