REITs & Defensive Investing Strategies with Market Outlook 2018 / Q4
REITs & Defensive Investing Strategies with Market Outlook 2018 / Q4
It's past the 2nd half of the year and it's time for another Market Outlook for Q4.
The FTSE REIT Index has show some signs of improvement since the dip in June.
The question is, are REITs still good to buy in a hawkish interest rate environment?
REITs and defensive blue chip stocks are considered as safe investment for dividends and capital gains, provided an investor knows what are the good stocks to buy, when to buy/sell or how to hold for long term. One might say the safest time to buy a REIT, is when everyone is afraid the sky will fall down while the business is still operating normally with consistent performance.
In this free investment seminar, our distinguished speaker Dr Tee will teach the powerful methods step by step, how to select strong defensive global blue chip stocks and REITs, then wait patiently for different levels of crisis to buy at low price, holding for dividend income, then finally selling at high price for capital gains.
The Optimism Strategies will be shared to buy low sell high and integrate all investment markets with global Market Outlook 2018/Q4 of stocks, properties, commodities, forex and bonds. It is ideal for stock traders who want to safely buy low sell high in short term and also stock investors who aim for high-yield passive income and capital growth in long term.
The following seminar will seek to address the following points:
How to generate consistent passive income and high capital gains with REITs and defensive blue chip stocks.
Time for golden opportunity to buy REITs and defensive blue chip stocks during global financial crisis, then sell high in bullish stock market.
What to buy (stock screening), When to buy/sell (buy low sell high), How much to buy/sell (risk management) for REITs and global defensive blue chip stocks.
Fundamental Analysis (FA) + Technical Analysis (TA) + Personal Analysis (PA), integrated with unique Optimism Strategies.
How to take actions (Buy, Hold, Sell, Wait, Short), matching with own personality.
Global Market Outlook 2018/Q4 (stocks, properties, commodities, forex, etc) with emerging investment opportunities.
Bonus stock diagnosis starts from 6:30pm, registration starts at 6:15pm
Limited seats. Free seats based on a first come, first served basis. No refreshments provided.
Venue: 55 Market Street, Level 3 (nearest MRT: Raffles Place MRT Exit B)
Register for this free investment seminar worth $500, right now.
About the Speaker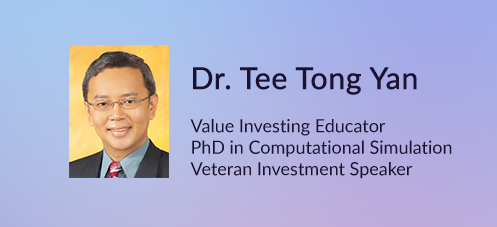 Dr Tee holds a PhD specialized in computational simulation. He possesses 20 years of investing experience with in-depth knowledge in stocks and various major investment markets. He was a corporate Vice President, now the founder of a consulting firm. He has achieved financial freedom, spending most of his free time in life mission to educate the public towards the right path of investing.
He is the founder of www.ein55.com investing blog with applications of Ein55 Styles of investing, sharing his experience extensively with over 800 investment articles, conducting over 200 investing seminars using FA, TA and PA methods with unique Ein55 Optimism Strategy. He is a well sought after speaker in major trading firms and various investing seminars.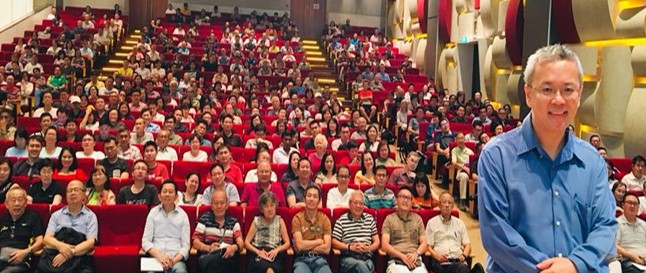 ---
3 FREE BONUSES for Attendees:
1) Free eBooks x2 by Dr Tee on Global Market Outlook & Top 10 Global Stocks (Dream Team Portfolio), complementing the program, suitable for offline reading.
2) Free stock diagnosis by Dr Tee using FTP Analysis (FA, TA, PA) based on early birds' stock of interest.
3) Free stock screener applying Dr Tee strategies to search for global stocks with strong fundamentals.
---
Dr. Tee is also a provider of an online course, aimed to help investors identify value stocks with growth potential, in our Investors' Marketplace. Check it out here.
InvestingNote is the first and largest social network for investors in Singapore. Find out more about us here.
Download our free app here: