How to Identify Trend Reversal in the Markets With Zero Indicators (Guest post)
Do you want to know how to identify trend reversal ahead of time, guaranteed?
Well, it doesn't exist.
No trading system or methodology can.
However…
The closest thing you'll get is to learn how to read the price action and identify potential areas where the market could reverse.
And this is what you'll learn in today's post:
Ready?
Then let's begin…
How to identify trend reversal — identify weakness in the trending move
First, let me define what a trending move is…
A trending move is the "stronger" leg of a trend and it trades in the same direction of it (that's why I call it trending move).
The trending move (in a healthy uptrend) usually has more bullish than bearish candles; the bullish candles are relatively larger than the bearish ones, and the bullish candles closing near the highs
An example: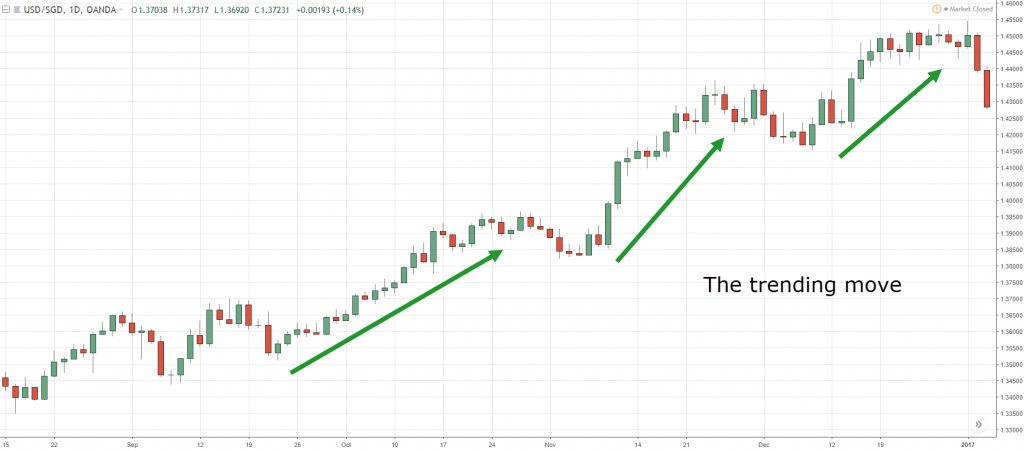 However:
When the bullish candles are getting smaller, it's telling you the buying pressure is getting weak, or there is equal selling pressure coming in.