Healthcare gems on the Catalist Board (Guest Post)
Healthcare gems on the Catalist Board (Guest Post)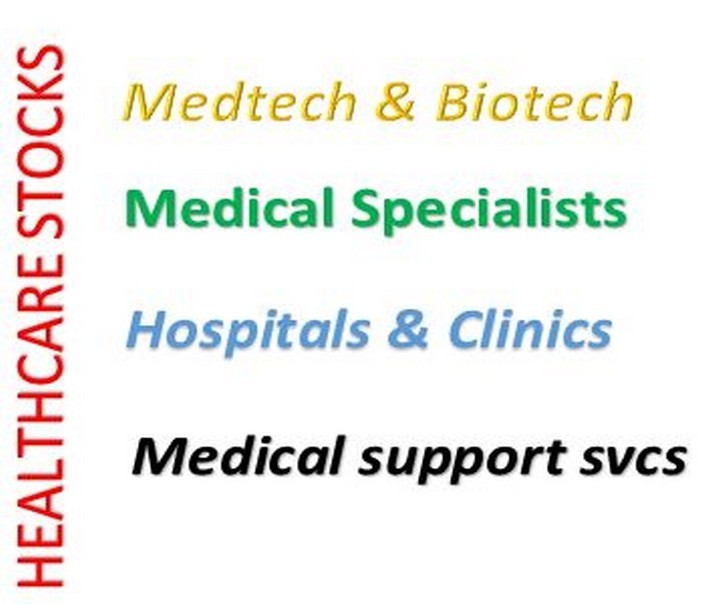 The outlook for the Singapore economy is expected be clouded by global economic and political uncertainties. The MAS' (Monetary Authority of Singapore) twice-yearly 
review
 expects domestic drivers to support the slower growth of the economy.
Healthcare services is one of these domestic drivers – its fast-growth underpinned by an aging population and rising disposable incomes.
On SGX, there are about 30 healthcare stocks and they run the gamut from producers of disposable medical consumables, to chains of GP clinics, medical specialists and biotech start-ups.
The net profit margin (NPM) of the different categories of healthcare stocks varies widely and is one of the significant factors affecting their share price performance. The top six by NPM have all outperformed the Catalist Index- and all are Catalist-listed.
This post was originally posted here, by our partner website Investor-one.com.
Table 1: The four categories of SGX healthcare stocks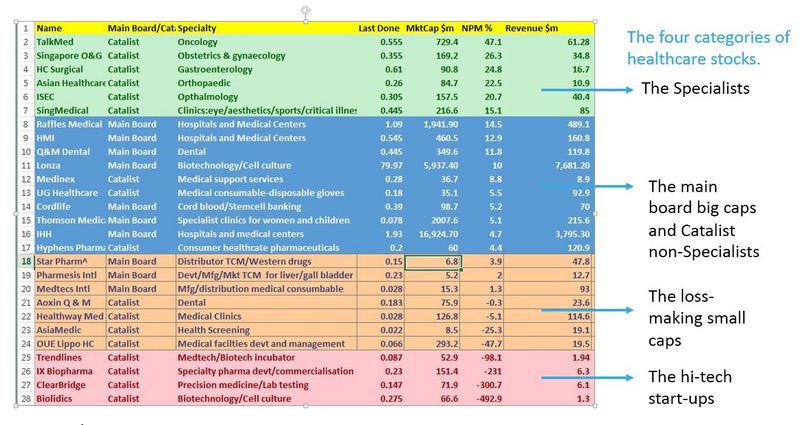 *Data as at Apr 16, 2019
 #Ignore Lonza which is dual-listed on Swiss Exchange and has not traded on SGX for years.
The stocks in Table 1 are ranked by their net profit margins in descending order.
Run-down and description of the four categories
The medical specialists
These are the companies that have high skillsets and intellectual property and can command a premium in price for their services. The demand and supply for the type of services that they provide is relatively inelastic i.e. not sensitive to changes in pricing. Not many people would haggle with their specialists when they have Cancer, broken bones, Glaucoma or Renal problems. That is why they are at the top of the  NPM ranking list. All these stocks have outperformed the FTSE Catalist Index.
The big caps and the non-specialists
These are the Main Board-listed hospital operators and GP clinic chains like IHH and Thomson Medical. But they also include the medical support services companies like Hyphens the specialist pharmaceuticals and UG Healthcare the disposable medical gloves manufacturer. Their NPMs are smaller and not all have outperformed the STI or the FTSE Catalist.
The assorted, currently not so profitable stocks
Of the seven, three are from the Main Board and four are from Catalist. Some may be currently not profitable due to their recent corporate developments. Star  Pharmaceutical and Pharmesis International are China-based companies in drug development and manufacturing, some of which are  TCM (Traditional Chinese Medicine) products. With such slim profit margins it is easy to tip over into losses when the business environment turns unfavourable.
The biotech and start-up healthcare stocks
The stocks in this category are all currently not-profitable but as in the nature of their businesses, when their drug development pipeline and their business scale up to a commercially viable level, they can take off exponentially and negative NPM will quickly reverse into positive with high margins.  Biolidics has developed ground-breaking cancer diagnosis products with its live Cancer Cells retrieval technology and ClearBridge (of which Biolidics is an associate company) leverages on this for one of its precision medicine products and services. .
Top 6 NPM Catalist Healthcare stocks which outperformed the FTSE Catalist
In the charts below, Black line is the STI, and Blue line is the FTSE Catalist
Chart 1:TalkMed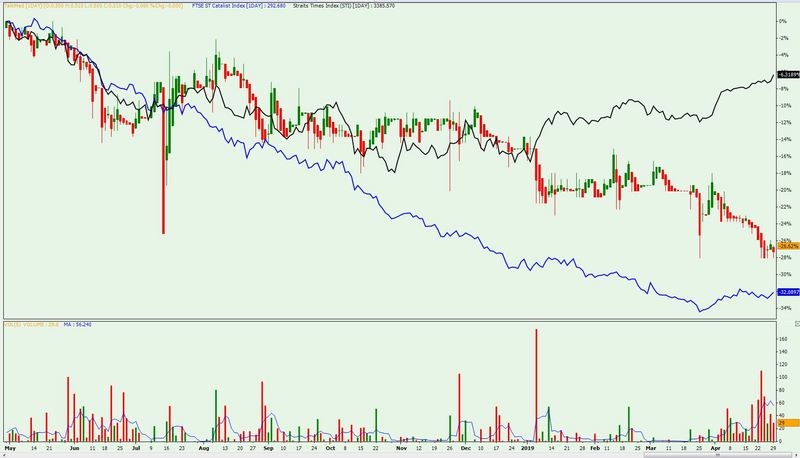 Chart 2: Singapore O&G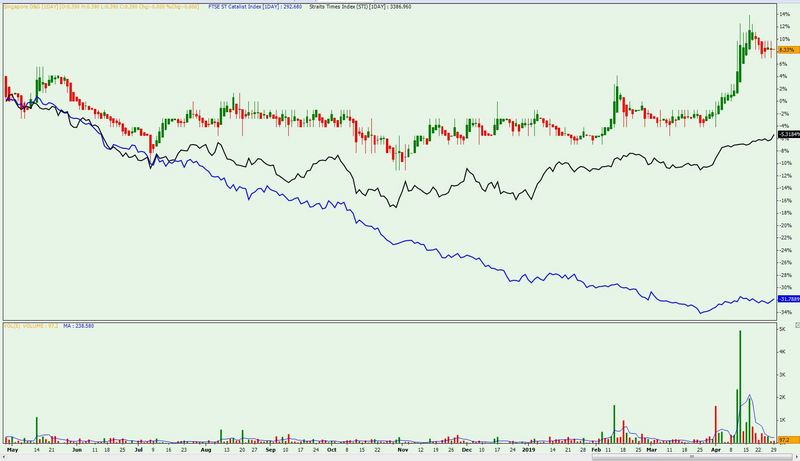 Chart 3: HC Surgical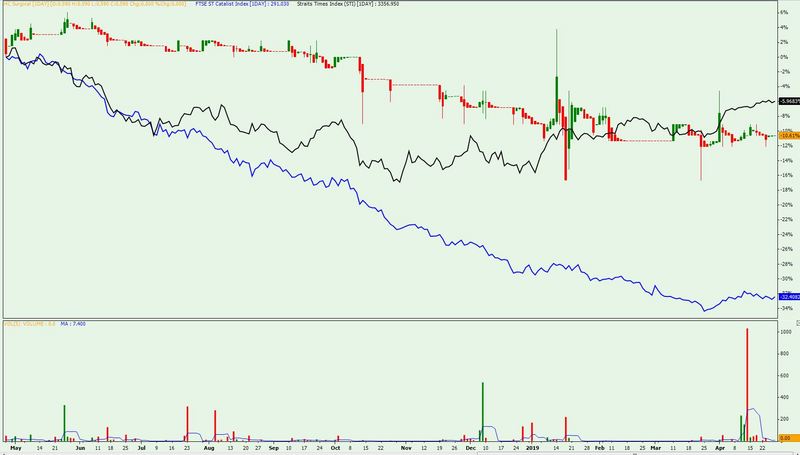 Chart 4: Asian Healthcare Specialists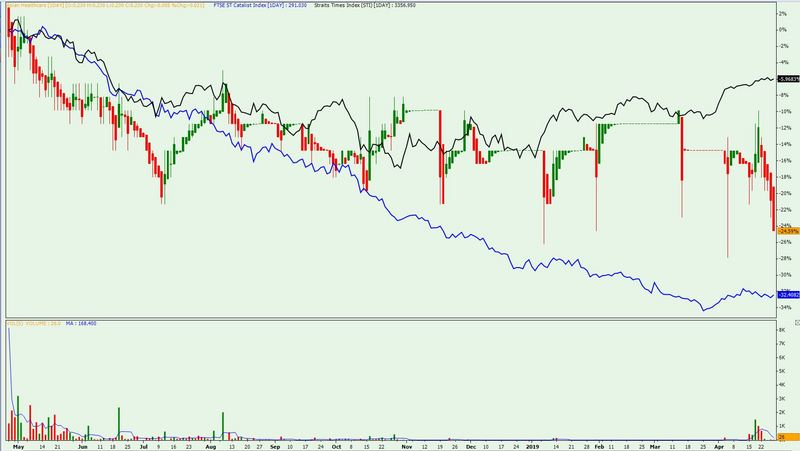 Chart 5: ISEC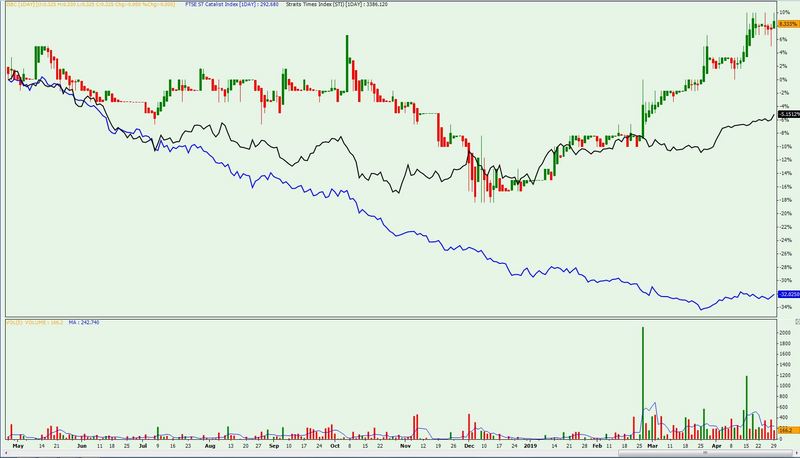 Chart 6; Singapore Medical Group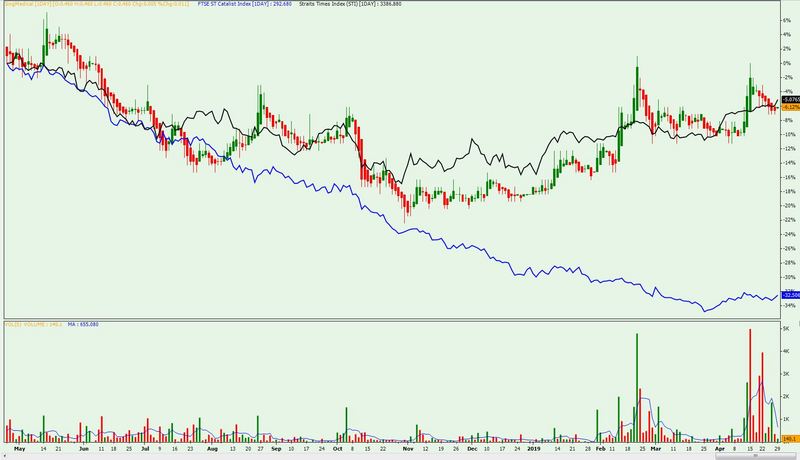 Conclusion
The healthcare stocks on Catalist can offer good opportunities for investment.
Once again, this post was originally posted here, by our partner website Investor-one.com.
Become a part of our community and also see what other investors are saying about the current market right now: (click on the view now button)
---
InvestingNote is the first and largest social network for investors in Singapore. Find out more about us here.
Download our free app here: